Project Overview
Shopping Mania is the top most E-Commerce store in Australia. They were facing issues in scaling and speed due to huge product catalogs. We have redesigned whole system from scratch and setup new infrastructure to pump up the site. Now they have lightning fast speed and increased conversion ratio.
Choose a product listing.
Shopping Mania is an e commerce web portal, you can choose any product from any categories within few seconds. A clear and visible lay out for all categorially listed product. So customer can buy their choice product within no time.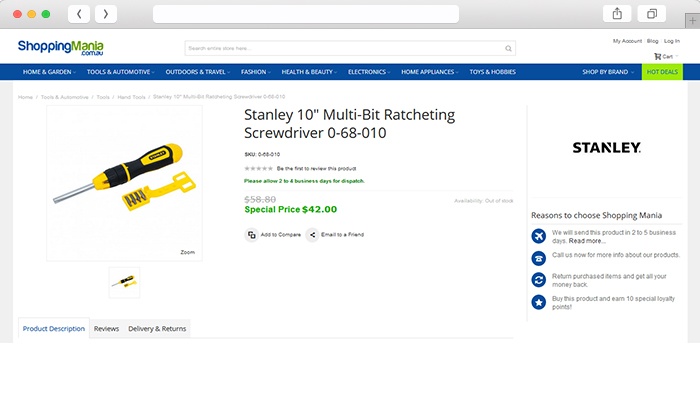 Choose product full description.
This page from the e commerce web Shopping Mania will give you full details regarding any listed product. You can also to find genuine customer reviews as well. Delivery policies and return policies are also mentioned on this page.
Looking for a technology partner?
With over 14 years in operation, we're one of Australia's leading mobile app development digital agencies.
Book your free consultation