Project Overview
Premier Consultants design, build and ignite innovations in recruitment and retention strategies in countries across Middle East, Africa, Europe, USA and South East Asia. We have designed One Page site with parallax and WordPress.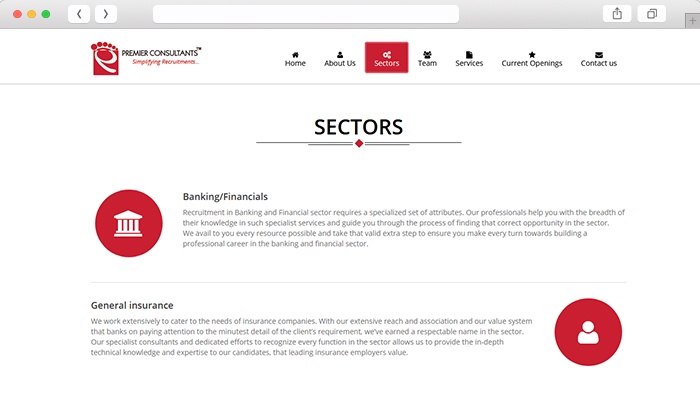 View Sector listing.
Choose the right sector based upon your requirement. The different sectors are listed with different categories of various staffing solutions. The premier consultant based in Australia provides various staffing solutions to various sectors in industries.
View Our Team Details
Get the complete details of the premier consultant team. The success of any business firm mainly depends upon the team working in backend. The entire team of the premier consultant having in depth experience of their respective tasks.
Looking for a technology partner?
With over 14 years in operation, we're one of Australia's leading mobile app development digital agencies.
Book your free consultation